What Are Dental Crowns Made Of?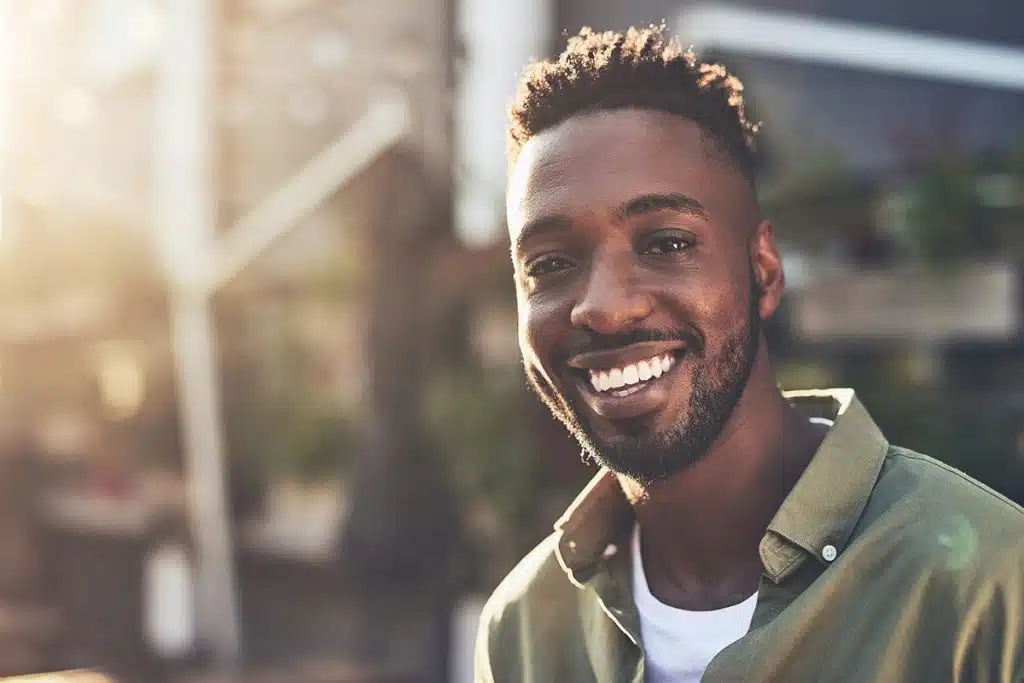 Dental crowns are permanent restorations that make whole of a damaged or decayed tooth. Crowns are available in metal alloys, gold alloys, porcelain over metal, and ceramic materials. Dentists choose these materials carefully based on the crown's purpose and the function of the tooth it will protect. At Elite Family Dental Care, Dr. John Stanescu uses the newest material called EMAX and guarantees his crowns for a lifetime.
Same-Day CEREC Crowns
Our practice offers same-day crowns using the CEREC system. CEREC crowns are made of a precision-milled ceramic material for excellent strength, durability, and a natural appearance. With a CEREC crown, you can receive a permanent dental restoration in just one day in about two hours.
The dentist creates a 3-D model of your teeth using an intraoral scanner, designs the crown, and sends this information to the CEREC machine, which mills it in as little as 15 minutes. Then it is baked and hardened in an 1800 degree oven for maximum strength.
Advantages of Dental Crowns
Preserve Natural Teeth
Receiving a new dental crown can help preserve your natural tooth from extraction. The dentist can remove the damaged parts of your original tooth and cover the remaining part with a sturdy crown. Crowns help protect the original root structure of your tooth, keeping your jawbone healthy.
Cover Root Canals
When a tooth needs a root canal because it is broken, decayed, or otherwise damaged, there may not be enough structure left to support a filling. A crown can restore these teeth and provide a lifelike feel and function.
Restore Appearance
Today's dental crowns are difficult to distinguish from natural teeth. They can restore your attractive smile.
Crown Material Choices
Dental crowns come in several materials. These materials are the most popular today:
EMAX: The CEREC system mills crowns from an advanced lithium disilicate material. This material produces crowns equal to or better than those from a traditional dental lab.
Porcelain Over Metal: Many dentists choose porcelain over metal as their preferred crown material. It combines the strength of metal with the attractive qualities of ceramic.
Metal: Metal is another excellent choice for crown construction. Dentists often choose it for crowns in the back of the mouth.
Zirconium: The stronger material of all crowns
All of these materials produce high-quality crowns. Your dentist will choose your crown material based on your needs.
Improving Your Oral Health With a Dental Crown
If you have damaged teeth, you know how difficult it can be to chew your food. You may also be reluctant to smile due to feeling self-conscious. A new crown restores not only your chewing ability, but also the appearance of your smile. Crowns can last up to 15 years with proper care but we guarantee your crowns for a lifetime as long as you keep your regular check up visits.
Call Elite Family Dental Care
If you need a dental crown, we can often provide it in just one day using the CEREC system. Call our Merrick, NY, office at 516-608-0001 for more information and to schedule an appointment.
Recent Posts
Contact Us
Elite Family Dental Care
1835 Cynthia Ln
Merrick, NY 11566
Monday | 11am - 8pm
Tuesday | 9am - 5pm
Wednesday | 11am - 8pm
Thursday | Closed
Friday | 8am - 3pm
Saturday | 8am - 4pm
Sunday | Closed