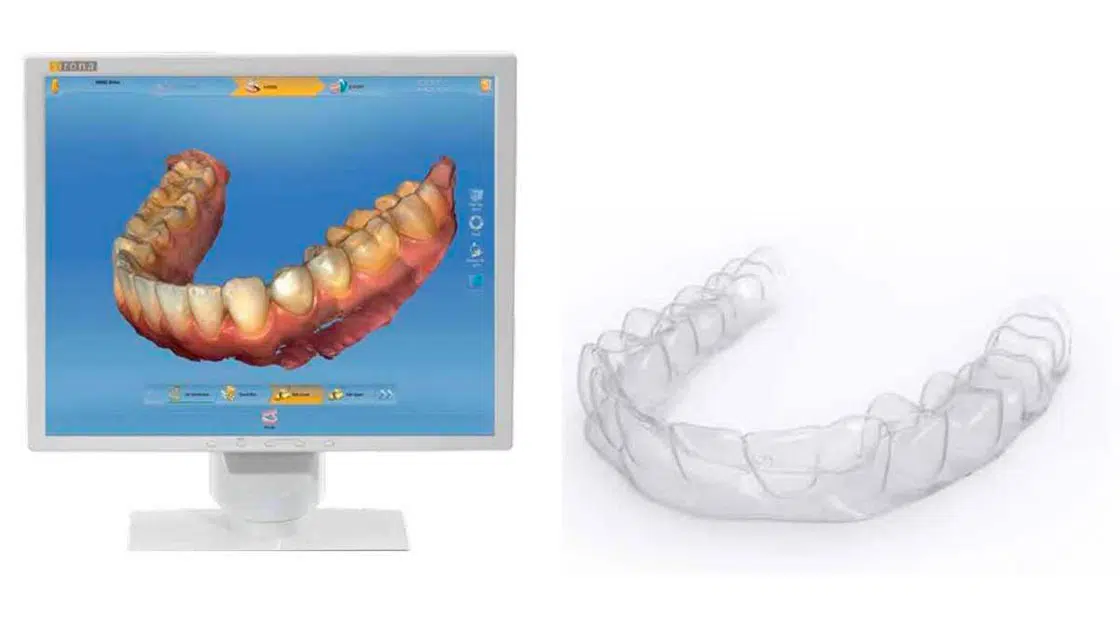 Elite Family Dental Care provides Invisalign in Merrick, NY. To learn more or schedule an appointment, call
516-608-0001
.
What is Invisalign?
Invisalign uses innovative alignment technology and a series of clear, smooth, BPA-free plastic aligners to correct crooked, gapped, uneven, slanted, and misaligned teeth. Invisalign can also be used to correct problems with a bite such as an overbite, underbite, crossbite, or open bite. As you progress through each set of trays in your series, your teeth gradually move into proper position and alignment.
As an alternative to traditional braces, which are bonded to your teeth, removable Invisalign trays offer discretion and the flexibility of eating whatever you want.
Benefits of Invisalign
Millions of teens and adults have chosen to correct imperfections in their smiles with Invisalign. At a comparable price to traditional braces, Invisalign offers a host of benefits not available with traditional braces.
A partial, but not an exhaustive list of reasons people love Invisalign includes:
Nearly invisible appearance
Ability to remove alignment trays while eating, or playing contact sports
No special tools are required for cleaning and flossing
Aligners are smooth and comfortable
Shorter treatment time
Aligners are easy to clean and maintain
Fewer treatment appointments 
Dentists love Invisalign, too. Some of the reasons that Invisalign is highly regarded by dentists include:
Being able to floss normally reduces the risk of bacteria, plaque, and calculus buildup
Wireless aligners are less abrasive to tissues in the mouth
No risk of metal wire cutting the patient
Patients don't require special tools to thoroughly clean between teeth
The entire surface of teeth can be brushed, which can prevent staining
Aligners are custom made for each patient's mouth
Why Choose Us for Invisalign Treatment
Elite Family Dental Care is a gold-tiered Invisalign provider. This indicates significant experience in treating teens and adults with Invisalign. Our award-winning practice boasts all of the onsite technology you need to get started with Invisalign today. From our intraoral cameras to 3D renderings of what your smile will look like once you've completed your treatment, our practice is equipped for comfort and results for patients.
Our experienced dentists can correct a variety of alignment and bite problems with Invisalign including:
Crowded teeth
Crooked teeth
Slanted teeth
Misaligned teeth
Gapped teeth
Overbite
Underbite
Crossbite
Open bite
FAQs about Invisalign