Comprehensive oral examination and evaluation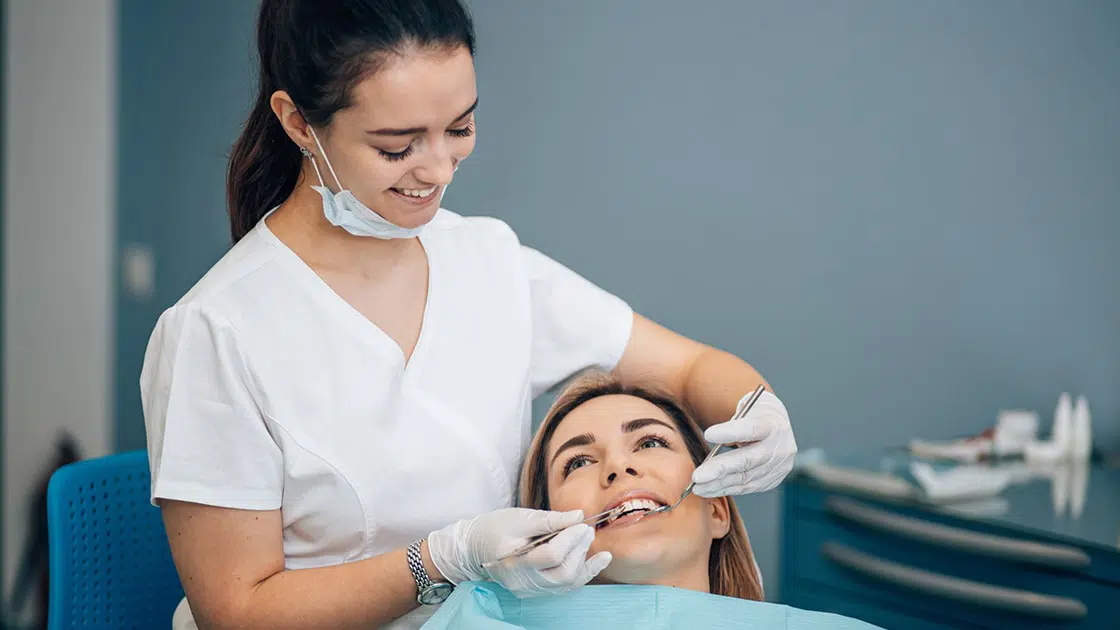 An oral examination is a visual inspection of the mouth, head, and neck, performed to detect abnormalities.  Radiographs allow for a more complete examination, helping the doctor to detect cavities, problems in existing dental restorations, gum and bone recession or other abnormal conditions.
Learn more about dental exams
Cleaning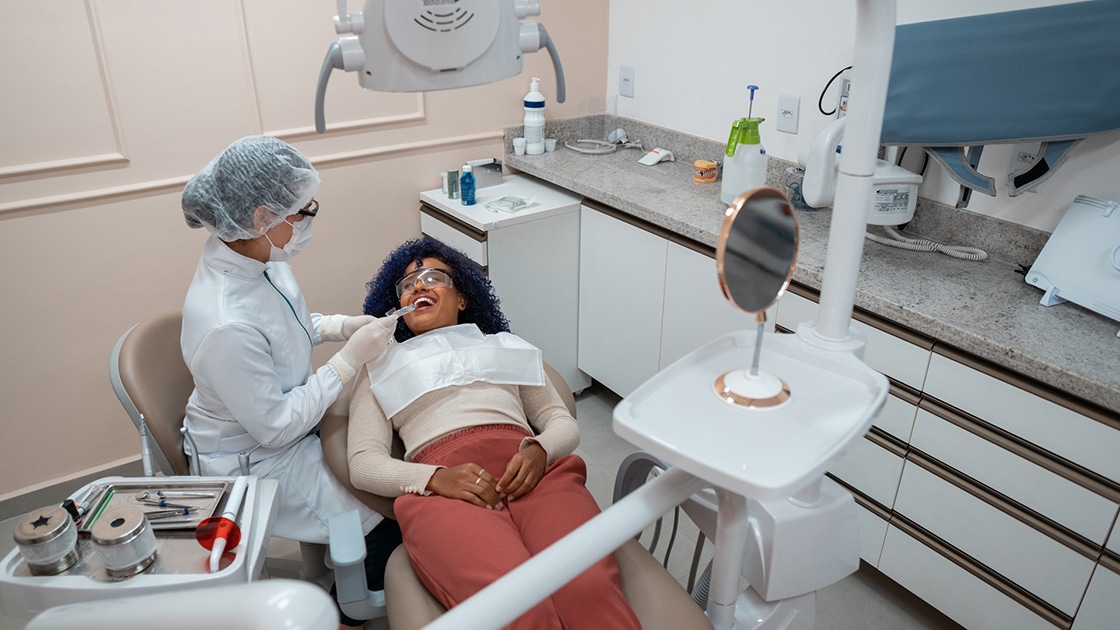 A dental cleaning, also known as an oral prophylaxis, is the removal of dental plaque and tartar from the teeth. Specialized instruments are used to gently remove these deposits without harming the teeth. First, an ultrasonic device that emits vibrations and is cooled by water is used to loosen larger pieces of tartar. Next, hand tools are used to manually remove smaller deposits and smooth the tooth surfaces. Once all the tooth surfaces have been cleaned of tartar and plaque, the teeth are polished.
Oral Cancer Screening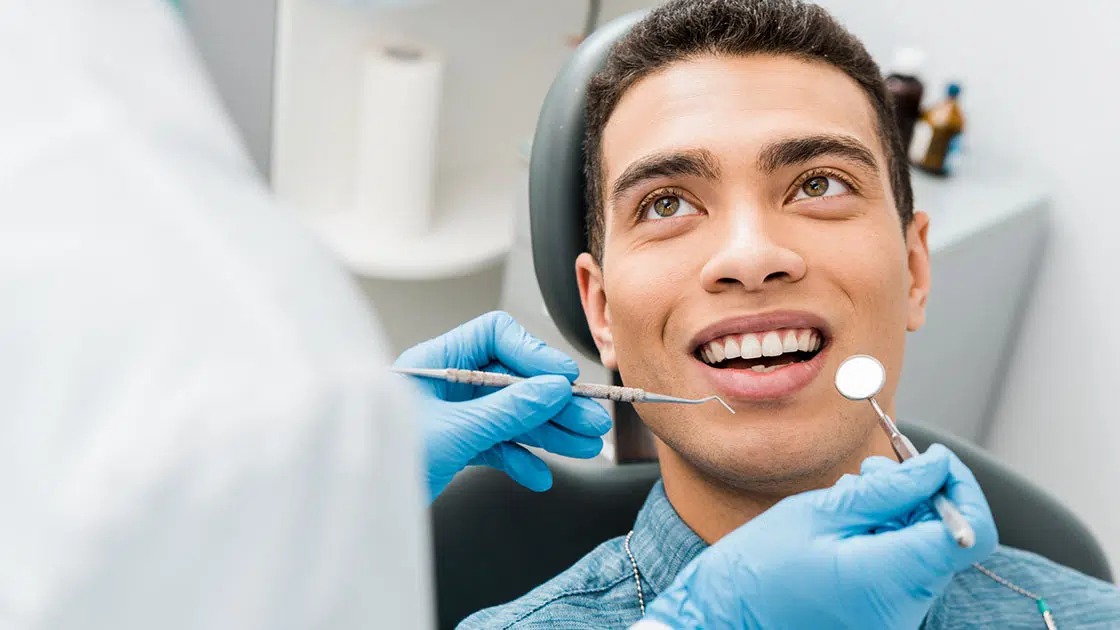 Oral cancer affects thousands of Americans yearly. We use the latest technology to detect changes in oral tissue consistencies and/or lesions. A specialized light is shined into the mouth to detect unhealthy tissue. Healthy tissue looks lighter under the light while spots of bad tissue appear dark. With early detection, cancer may be caught before it has time to spread, potentially saving lives.
Learn more about oral cancer screenings
Composite fillings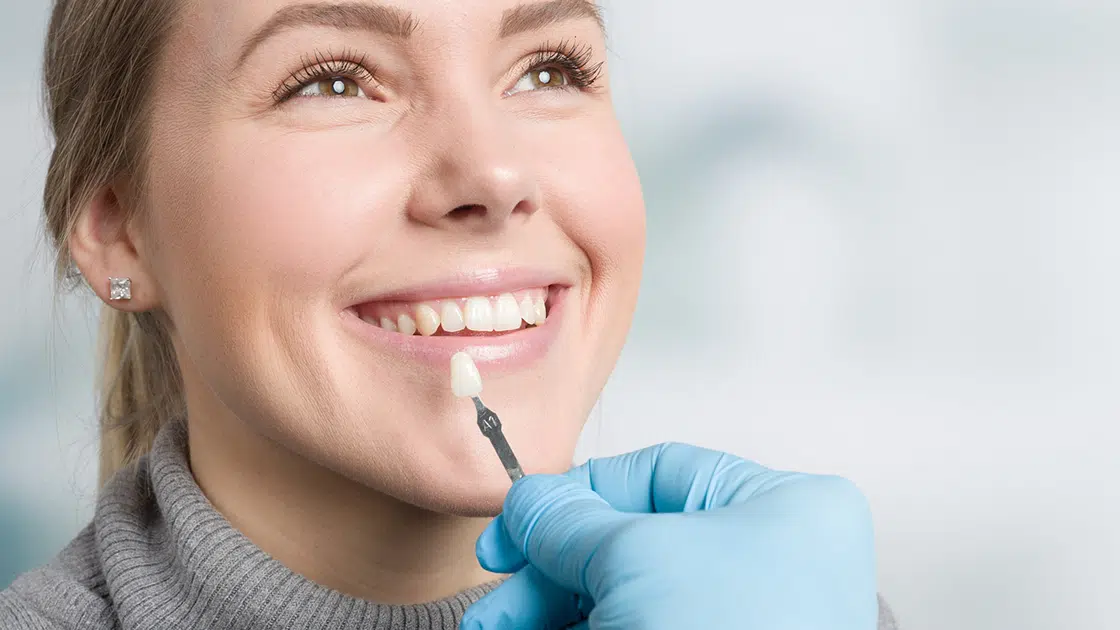 Composite fillings use tooth-colored material to restore teeth with cavities and maintain a natural appearance. Once the decay is removed, the tooth is filled with a composite material which is then cured using a specialized light to harden the material. Composite fillings can be done in one visit.
Learn more about dental fillings
Inlays and onlays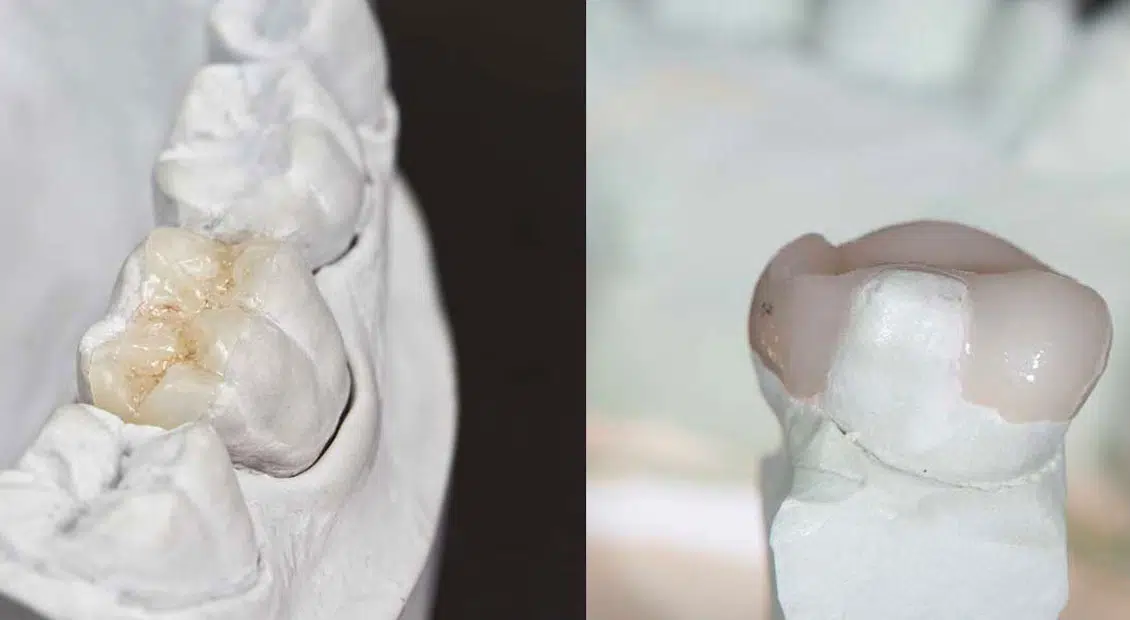 An inlay or onlay is a partial crown restoration that can be placed when there is not sufficient tooth structure to support a filling, but enough tooth structure left so that a full crown is not needed. Inlays/onlays are made of porcelain or gold, and they aesthetically and functionally replace the missing tooth structure.
Learn more about inlays and onlays
Crowns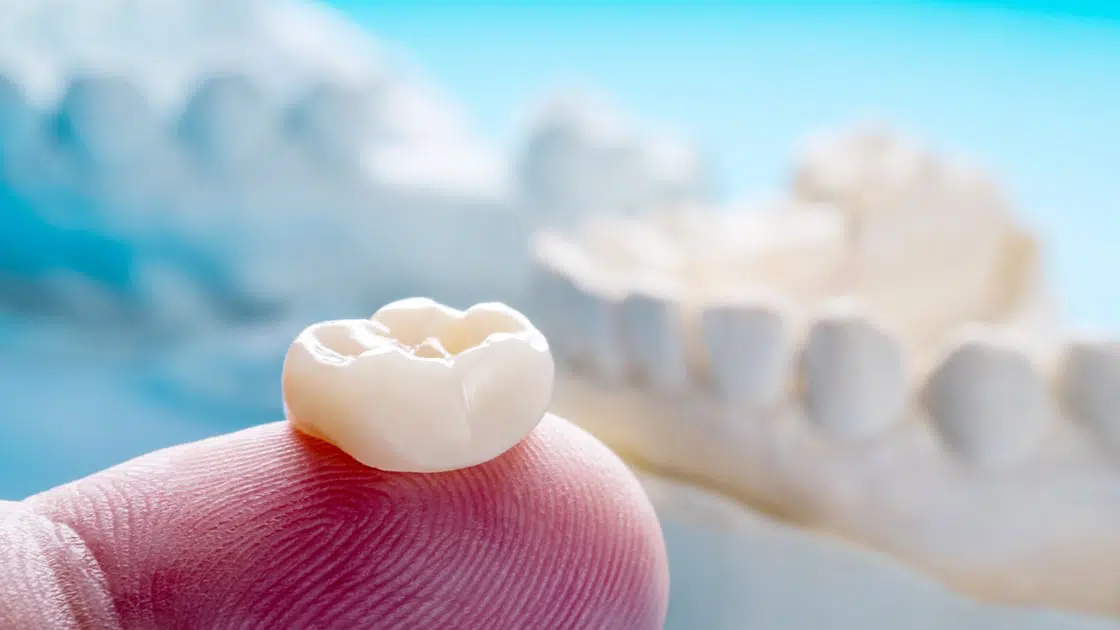 A crown is a dental restoration that completely covers the outside of a tooth that is cracked, broken, worn down, or severely decayed. Dental crowns are usually completed in two visits. During the first visit, the tooth is prepared and an impression is taken. A temporary crown is placed while the permanent crown is fabricated. During the second visit, the permanent crown is carefully fitted and then cemented into place.  Using new technology however, we're often able to offer a one-visit procedure by creating the crown in our own hi-tech, in-house lab.
Learn more about dental crowns
Dental bridges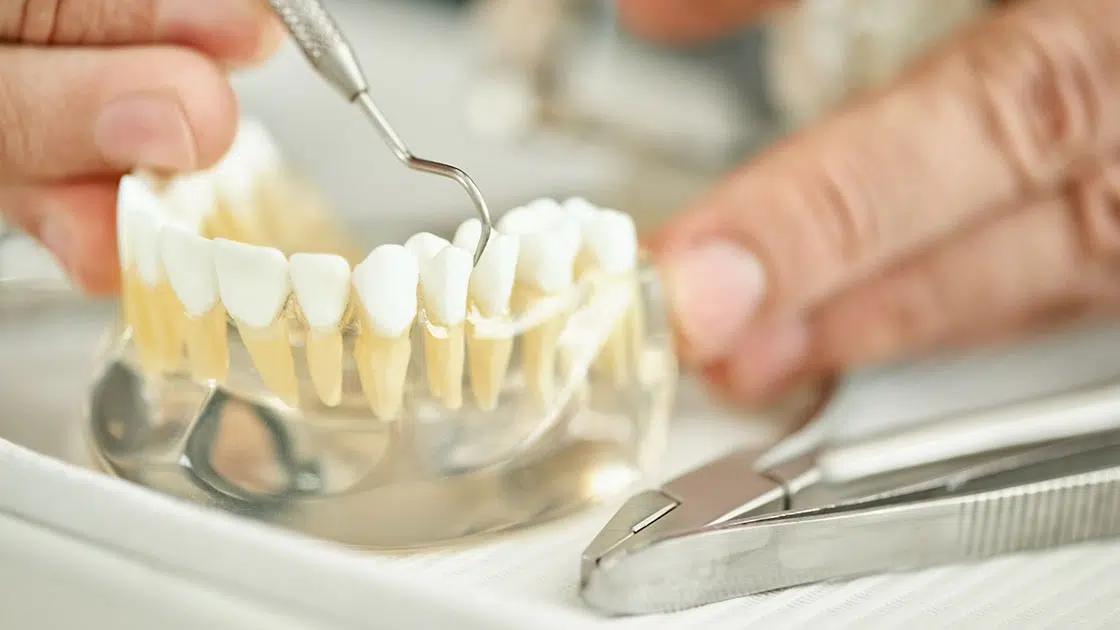 A bridge can replace missing teeth without the use of a denture or dental implant. A bridge is composed of two crowns and a replacement tooth or teeth. Crowns are typically placed on the teeth on either side of the space, with the fabricated tooth or teeth attached in between.
For multiple missing teeth, an implant may be used to anchor the bridge.
Learn more about dental bridges
Implant restorations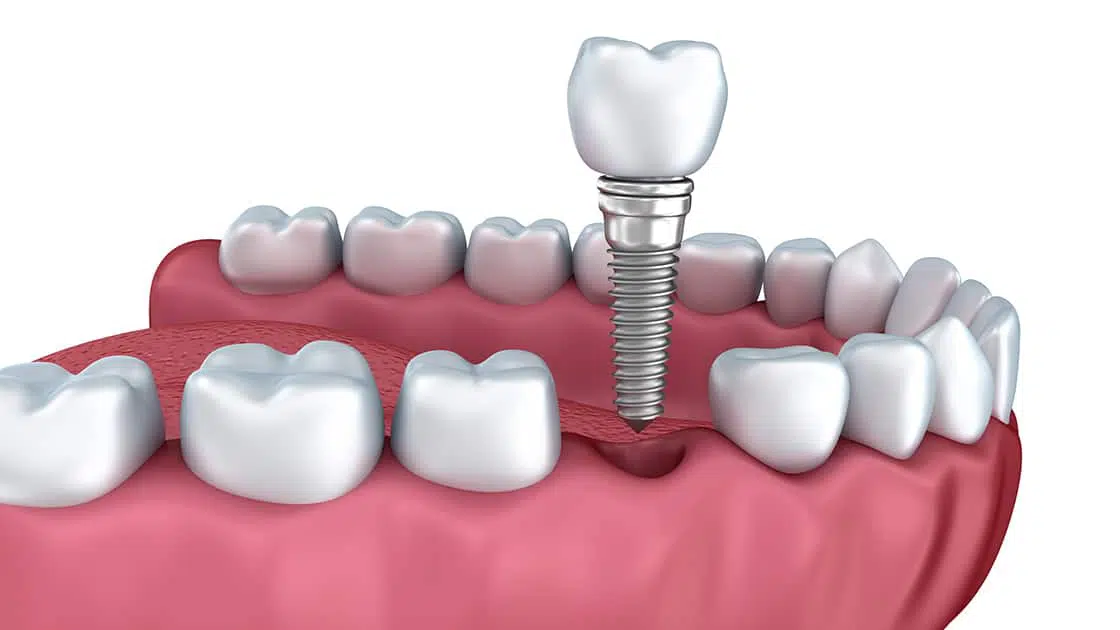 Dental implants are composed of three pieces: a small screw made of a biocompatible metal called titanium, an abutment which connects the screw and the final restoration, and the final restoration. The screw, which is placed in the jawbone, acts as a replacement for the tooth root, providing a strong foundation for fixed or removable replacement teeth. The screw begins to fuse with the bone over the course of a few months. After the fusing process, known as osseointegration, the abutment is inserted into the screw to allow for the permanent attachment of the restoration.
Learn more about dental implants
Dentures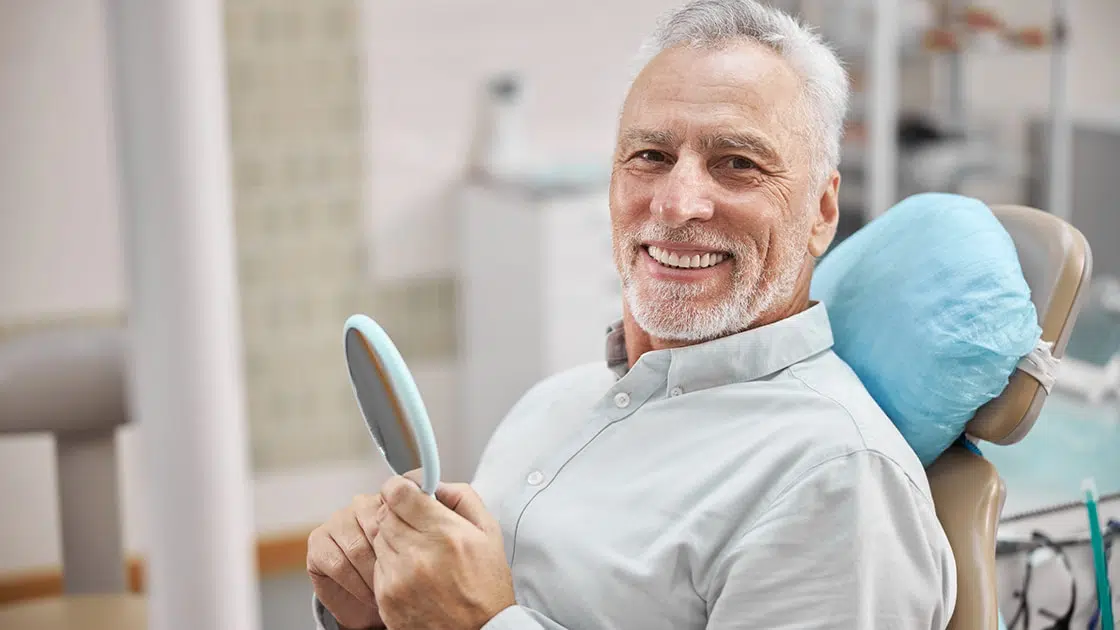 A denture is a replacement for multiple missing teeth within the same (upper or lower) arch.  A denture differs from a crown or bridge in that it does not rely on an existing tooth structure, and it completely replaces the missing teeth.
There are several different types of dentures:
Full or partial
Removable or fixed
Traditional or implant-supported
Learn more about dentures