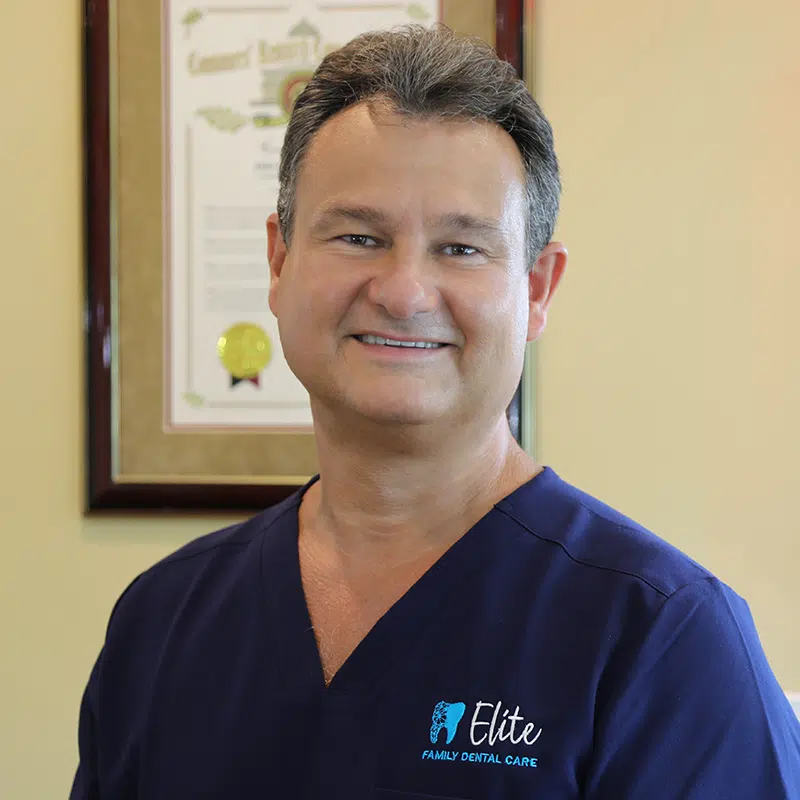 General & Cosmetic Dentist
Dr. John Stanescu brings an artistic eye and strong aesthetic abilities to all his patients. After graduating from LaGuardia High School for the Arts, he received a Bachelors of Arts and Science degree from Manhattan College. He then chose to attend the prestigious New York University College of Dentistry.
Upon earning his Doctor of Dental Surgery degree in 1997, he was selected to attend the Advanced Education Program in Prosthodontics, a postgraduate clinical program in complex dentistry. This three-year, full-time program at NYU concentrated on the advanced study of cosmetic and implant dentistry along with full-mouth rehabilitation. During this time he was also a radiology and dental materials instructor for the Dental Assisting and Dental Hygiene programs.
Dr. Stanescu is a member of the American Dental Association, the New York State Dental Association, the New York and Nassau County Dental Societies and the International Academy of Facial Aesthetics. These professional memberships combined with regular continuing education courses help Dr. Stanescu stay current with the most recent scientific dental advancements, procedures and equipment.
When not striving to keep his patients happy and healthy, he enjoys scuba diving, motorsports and spending time with his friends and family.